Regular Price
£38.81
-30%
As low as
£27.17
Easy returns
Return within 14 days from the date of delivery.
Secure payments
Pay securely by credit card or PayPal via the certified portal.
Women's mid-season sleeves in stretch jersey fabric. The material is anti-UV Sunblock-treated and boasts quick-drying properties. Silver print on one side.
Protective sleeves in stretch jersey Sunblock. Ideal for mid-season use, with effective anti-UV-A and UV-B treatment which provides protection from the worst of the sun's rays, as well as ensuring quick-drying comfort. Silver print on one side.
92% Polyamide, 8% elastane.
We recommend to wash the garment separate before wearing

Do not iron glued/print parts

Wash in lukewarm water using mild soap

Do not soak

Do not wring

Dry the garment inside out and in shade anf flat
UV-Ray Protection
Moisture management
Anti-bacterial properties
High Moisture management
Antibacteric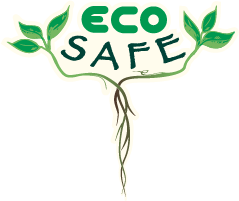 Ecolabel Certified